Since 1991, Land-Mark Professional Surveying, Inc. has serviced the Southwest with the most professional customer service and high-level expertise in the areas of land development, planning and land surveying.
Considered one of the most dependable and financially equitable land surveying and land planning firms in Las Cruces, we are licensed in the states of Texas, New Mexico and Arizona.
Here at Land-Mark we pride ourselves in providing excellent service to our Las Cruces clientele with projects ranging from small to large multi-billion dollar endeavors. Although our expertise lies in the areas of land surveying and development, we provide a number of services which you can read about in our "Services" section.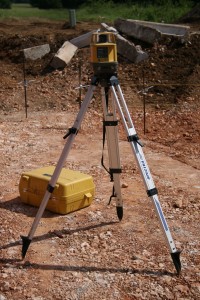 We currently handle continually progressive private and governmental developments in the Las Cruces area and are ready to take on you and/or your company's next project regardless of size.
WHY US
Our clients have been choosing Land-Mark for almost 25 years because we guarantee the most precise and accurate land planning services in Las Cruces, NM and the Southwest. We staff only the best professionals whose goal is on-time delivery of work that abides by the highest level of surveying standards in the states of Texas, New Mexico and Arizona.
Regardless of the size and nature of the project at hand, each one of our clients are treated as if theirs was the only project we are currently undertaking and can be relied upon for completed work each and every time.
With years of experience and expertise, our established and respected team of land surveyors in Las Cruces, NM will always provide you with the same high level of professionalism you can always expect. Some of the land surveys we perform in Las Cruces are construction surveys, A.L.T.A surveys, topographic, state land surveys and boundary surveys.
You can count on Land-Mark Professional Surveying for all your land surveying and land planning need in the Las Cruces, NM area so call us today!