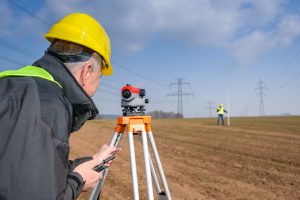 When developing a concept and a plan for any type of construction it is essential to first begin with a land development plan to assert if the project is plausible one in the space of land chosen for such project.  Sure, location is a primal factor in the construction of any project. However—through careful research and surveying—it becomes clear that the land might not be entirely suitable.  For this reason, it is of the utmost importance to prepare for land development ahead of time and with the best team possible.  Land-Mark Professional Surveying, Inc. can help those who will begin land development in El Paso, TX.
The Best Team for Land Development
Land development is most definitely a team effort, there are a lot of people involved in the process at the various stages of it. When developing land you are essentially altering the landscape, you are making a permanent change on the surface of the earth. Therefore, you need the best team possible to ensure everything will be done correctly and efficiently.  When partnering with an experienced surveying company look no further than Land-Mark Professional Surveying, Inc.
The Knowledge Necessary for Outstanding Land Development
At Land-Mark Professional Surveying, Inc. you'll find the best, most hardworking trained professionals who will ensure your project gets the best attention.  With a variety of surveys, the professionals at Land-Mark Professional Surveying, Inc. know everything from boundaries of the land to any improvements made in the land over the years.
Contact Land-Mark Professional Surveying, Inc. and discover what they have to offer and how they can help you go through your project with ease.