If you are in El Paso and need a land survey, you are probably wondering what it consists of. Many people are curious about this and that is absolutely normal! Surveying in El Paso is probably conducted in similar ways that other places conduct land surveys. If you need a land survey conducted due to selling land or current construction in El Paso, Land-Mark Professional Surveying, Inc. can help you out. Surveying in El Paso is something that is actually done frequently. Here are some reasons why. 
Marking Boundaries Is Very Important
Surveying is a technique that expert surveyors use in order to map out points and distances on a specific piece of land. This survey is used to mark boundaries and determine who owns what area. This is something that must be completed before any construction takes place on the land in question. A land surveyor will find out where exactly the property sits and then go from there. There are many reasons for surveying in El Paso. Buying and selling land and property are definitely two of them. Placing boundaries is very important because it will help the landowners avoid serious things such as gas lines, power lines, and cemetery burial grounds.
Find Service And Gas Lines Easily
As stated, this type of land survey can determine where service lines are and make sure that no one is building or constructing on top of them. This is a great thing to know because it can prevent very serious issues from taking place. The last thing anyone wants to do is dig onto a power or gas line as it can be very dangerous.
Lastly, land surveys are great in case there is ever a land dispute. Because surveys are considered legally binding, they are very accurate and can be used to determine which area of land belongs to whom. An accurate survey map will be able to protect your rights and let he government know which land is yours. A survey map can also play a part in how much your land gets appraised for as well. And you will want to make sure that it is appraised at the correct value.
Surveys Can Be Helpful In A Number Of Situations
By accurately representing the borders of the property, a surveying in El Paso can be very beneficial to the owners and public officials involved. Without one, your land and boundaries are considered limitless. This isn't a great situation that you want to get into. While land surveying might seem confusing, it actually plays a very important role in boundaries, value, and much more. Many people everyday are in need of a land survey for their property. This is because they might want to sell, buy, or build on it.
No matter the reason, a land surveyor will need to be hired to come out and perform the survey. If you are in the El Paso area and need a survey of your land, Land-Mark Professional Surveying Inc., can take care of you today. We are always up for a new job no matter the challenge ahead of us! If you would like more information on how we can better assist you and surveying El Paso, please contact us!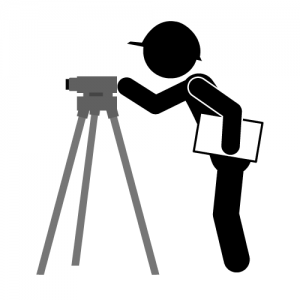 Building your new home has many steps, before you stick a nail in the ground you have to complete certain surveying in El Paso. Surveying is the process of examining and recording the geographical features and man made structures of a particular area or land, so to construct a plan, or set boundaries. It is required when buying land, building a new home, or even just buying a new home. Land-Mark Professional Surveying has been known for their reliable and accurate services since their inception in 1991.
How Does the Process Work?
Do you want to build your new home, but don't know the process? After you decide where you are going to build, you must conduct a boundary and topographic survey of the site. While working side by side with a team from Land-Mark Professional Survey you must research the land where you wish to build, and contact government agencies and other organizations such as utility facilities and the DPS.
What Happens After?
In the third step of surveying, the field work can begin, measuring and setting boundaries. The fourth step, is once all the field work is completed, all the paperwork will be drawn up along with a diagram of the land, along with deeds and contracts. The final step in surveying is to sign the documents in front of a notary, or lawyer. Most surveys in this case are good for 30 years, which is why accuracy is so important to the surveying process.
Land-Mark Professional Survey always uses accuracy and the latest equipment for their work. They are proudly female owned and have worked hard to become known as one of the best surveying companies in the whole Southwest. They offer services in El Paso, Las Cruces, Odessa and Midland. You never know when you might need a reliable survey for your next home or land purchase. But in the case that you are ready to build, call Land-Mark Professioanl Surveying for all your needs. For more information, call or visit them today!
1420 Bessemer Ste. A, El Paso TX 79936 | 915.598.1300