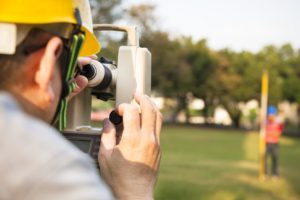 If you're buying or have bought land and are planning to build on it, you might soon find that you are required to conduct a topographic survey of the area. People are often surprised that any transaction involving land is much more involved than first meets the eye. It depends, of course, on what the land is for and the kind of construction that will be occurring. Topography studies the shape and features of the earth. So a topography survey will look like a map with a lot of contour lines that indicate patterns and relief of terrain.
A topographical survey can typically be conducted for a variety of reasons: military purposes and planning, geological exploration, environmental improvement projects, construction, civil engineering purposes and so on. The survey provides valuable information about the land in question.
What a Topographical Survey Will Indicate
A general land survey will usually demarcate the boundaries of a piece of land, but a topographical survey will do more than that and also note the natural and manmade features of the land itself. The main objective of the survey is that it provides you with a map of the area and its natural features. This, in turn, will help with any kind of building that is planned on the land. The survey will also help:
Determine the existing conditions of the land or area.

Assess whether there are any problems or issues that might interfere with construction.

Provide engineers and architects with the necessary information to plan and make decisions on the design.

Indicate whether or how new features such as bridges, building structures, or drainage ditches can be built.

Provide information on how the site's previous use affected the land and its features.

Gives necessary information on utility design.

Can give general and useful insights for any kind of building project.

Will determine the boundary measurements of the land.

If purchasing land for real estate the survey will let you know what exactly you are purchasing. This includes trees, building, fences, sidewalks, driveways, and other features.

For land that is being redeveloped, this kind of survey is particularly useful as new uses for the land are found.
Today's technology might allow for detailed interactive 3-D maps that allow architects and engineers to view potential changes in the land. These features really provide the landowner with a lot of options as they make important decisions about their land.
Trust the Professionals With Your El Paso Topographic Survey
Land-Mark Professional Surveying is ready to help provide you with the most in-depth land surveys in the area. Obtaining the most accurate information on your soon to be a land investment is no laughing matter. Get your survey done!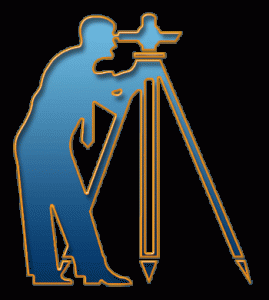 A topographic survey in El Paso is a special type of survey that may be performed before certain types of construction projects are undertaken. A topographic survey is different and more comprehensive than a simple basic land survey, which is done primarily in order to identify and establish land boundary lines and easements. A topographic survey is used to identify the contours of the ground and to map those contours. Things like streams, mountains, trees, lakes and other natural elements found on the land are identified in a topographic survey.
The survey will also take into account the grading of the ground, which can be important for drainage when planning construction projects. Benchmarks are established in topographic surveys, and then ground contours are identified in relation to those benchmarks to provide a better understanding of the land. These surveys also considers man-made improvements or changes to the land. For example, the survey will identify utility poles, retaining walls, walkways, buildings, manholes and streets as well.
Typically, a topographic survey is performed in order to create a base map so that a road or driveway can be designed on a property or so that a residence or building can be cited in an appropriate location and built to accommodate the conditions of the land. It is important that the survey is performed by a state licensed professional with all required credentials and with experience in this type of surveying. Land Mark Professional Survey can provide topographic surveys in the El Paso, Odessa, Las Cruces and Midland for builders, developers, investors and homeowners.
To learn more and to schedule a topographic survey or another type of surveying service, contact us today.
1420 Bessemer Drive, Suite A El Paso, Texas 79936 | 915.598.1300