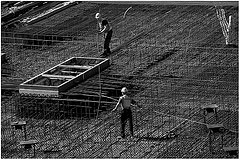 Let's say you are putting together a construction company and need to find the best construction survey in El Paso to partner with. Stakes need to be put in the right locations and borders for any new projects need to be clearly laid out. There are several different kinds of surveys you will need done as any project moves from concept to completion.
Construction Survey Begins with Good Boundaries
Things generally start with a boundary survey. This is the method whereby a professional surveyor marks the boundaries of the land you'll be working on. There are several different factors that can affect the cost of a boundary survey and these include:
The size of the parcel. It stands to reason the more land, the more resources like labor and technology the surveyor will need to utilize and the higher the cost.
The accessibility and ruggedness of the land. There are also seasonal variations that make it harder for surveyors to do their jobs.
Consequences You Don't Want to Experience
There can be some serious ramifications to not having the right kind of boundary survey done and these can include:
violation of building/ improvement codes
problems with ownership transfer
Difficulties with title deed transfers
U.S. property requires that a licensed surveyor perform these surveys and that they have completed the right education and apprenticeships.
Land-Mark Professional Surveying Inc. is the company you should turn to when you need professional construction survey in El Paso. Contact us today!