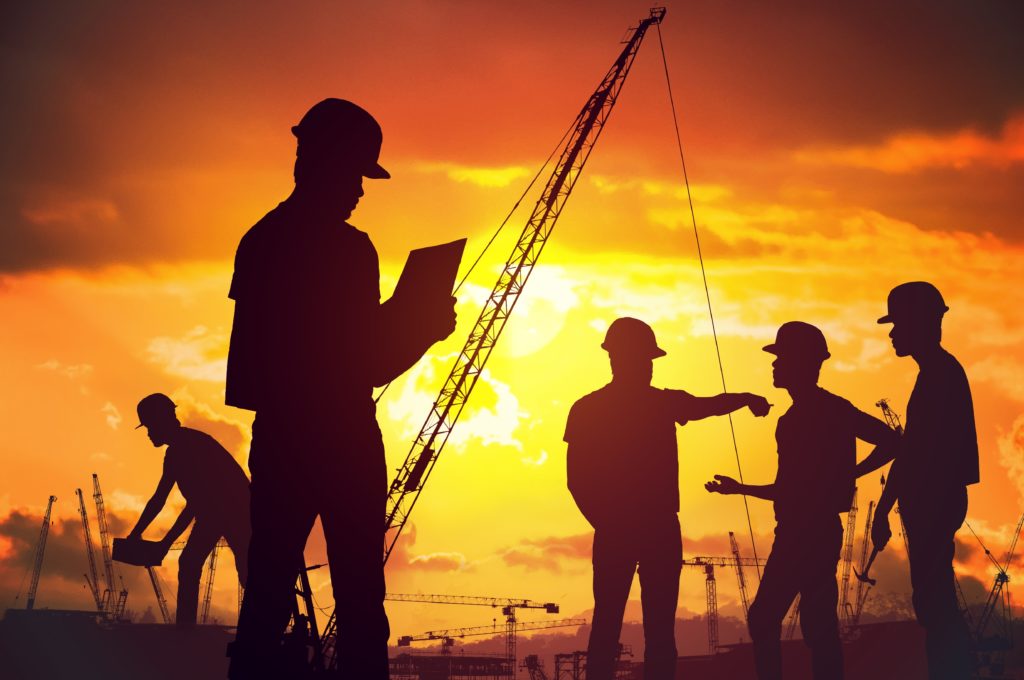 Before any construction project can begin, a survey of the land is required by law. This process consists of having a professional come out to the property about to be developed. They will then mark out the land, and create map of the property. This map will then be used to decide where and when the construction can begin. Having any project begin without a survey is not only inadvisable but dangerous. Imagine not knowing whether or not there is sand or rock beneath a structure? This is what can happen without a construction surveyor conducting proper work.
What is a Construction Survey
Construction surveys are done to map out the best way to build on a specific piece of land. Included  this survey is information valuable to the company, architects and construction workers. This information might include the best place to lay a foundation, or the best spot for drainage. The way the survey is able to do this is by taking a lay of the land and estimating the propensity it has to carry weight. Making these estimations includes the consideration of ground type, weather patterns, and whether or not there might be any obstacles to the construction team. Having a quality survey conducted before building is essential to keeping a project on budget and on schedule.
Don't Start Your Project Without It
The importance of having a construction survey cannot be underestimated. The information provided by one is invaluable. Engineers use the survey to estimate the best places to build, or add extensions. What if an engineer had to guess where to put a load bearing wall, or beam? What if they guessed wrong and cost the structure its integrity? The cost of rebuilding and trying again could be enormous. Having a survey done not only helps engineers make wise decisions, it also avoids disaster. Planning out roads such as freeways and highways are also easier with construction surveys. In these types of construction projects, surveys help plot out land measurements and routes. For every construction project, a construction survey will help provide valuable information. Having a professional conduct such a survey ensures the success of your constructions project.
Contact Us Today
For all surveying needs in Odessa, turn to Land-Mark Professional Surveying, Inc.! They can help get your project off the ground. Contact them today before starting any construction project.