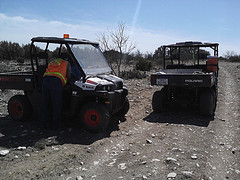 When you are expanding a university's campus in El Paso, there are some key factors you should be aware of for successful land planning and development. One of the most important elements in any building expansion is making sure you first understand the parameters and boundaries of the property. Conducting a thorough research of the property during the initial stage will guide all further building plans and budget costs involved.
Qualities of a Trustworthy Survey Company
A survey company is indispensable but many people on the university committee dealing with expansion might not understand what they need to look for in one of these professional firms. Like many other organizations, finding the best surveying firm means choosing one with membership in the right professional organizations, like the Registered Professional Land Surveyors in Texas. The staff needs to be qualified and competent as well. It is critical to make sure they have the right licenses to be able to work in a variety of different environments. A trustworthy surveyor, like Land-Mark Professional Surveying Inc. will mention the kind of equipment and software used on their website so you can get a fully rounded view of what to expect on your upcoming university expansion project.
Land Planning Done Right
Finally, it is always good protocol to work with a surveying company that can offer you a portfolio of the projects that they have worked on to better show the extent of their talent. If you are in need of a reliable and trustworthy surveying company for a university expansion project, then Land-Mark Professional Surveying Inc. meets all the above criteria in what is crucial for land planning in El Paso. We are a professional firm that has been in business since 1991, and throughout this time we have created a strong community reputation for detailed success in every project we undertake. Allow us to partner with your vision and create the University expansion you need.
Contact us
today.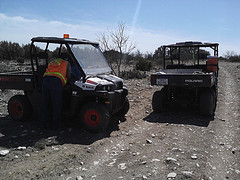 Effective land planning in El Paso requires you to have appropriate surveys performed. Whether you are a builder undertaking a project, an investor considering the purchasing of land, a developer beginning construction, or a homeowner who is considering a plot, you need to understand the land that you are buying so you will know what you can do on it. Land-Mark Professional Survey can provide a wide variety of different kinds of surveys that you need in order to learn every detail about your land so you can do effective land planning in El Paso.
Helping with All Types of Land Planning
Land-Mark Professional Survey has helped individuals, businesses, and government agencies with land planning in El Paso. We handle residential, commercial, and municipal land surveying and have provided the necessary information for land planning in El Paso since 1991. Some of the different types of surveys that are undertaken by our trained professionals include topographic surveys, boundary surveys, ALTA surveys, land improvement surveys, state land surveys, elevation certificates, and right-of-way maps. This is not a complete list of the surveys we perform to provide land planning in El Paso, but is an example of the versatility that we bring to the table.
The Need for Accuracy
Land-Mark Professional Survey believes that effective land planning in El Paso requires that you have the most accurate and up-to-date information possible. You never want to purchase a property or begin a property improvement project without knowing exactly what is going on with the land. Location is everything when it comes to the value of real estate, and your survey will help you to determine the quality and suitability of land you are considering as well as where the best locations are on the land to locate your improvements.
To learn more about how Land-Mark Professional Survey can provide assistance with land planning in El Paso, give us a call today. 1420 Bessemer Drive, Suite A El Paso, Texas 79936 | 915.598.1300