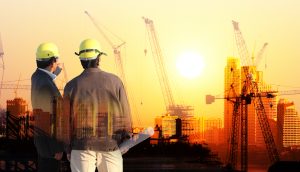 State land surveys in El Paso can be tedious and difficult. For this reason, being in partnership with a good team is crucial for success. Landmark Professional Surveying Inc. is by far the best candidate for the job. We provide services using only the latest in technology and easy and comprehensible drafting approach.
What Goes Into State Land Surveys
State land surveys are incredibly useful and important. With the surveys, the state is able to determine which land would best fit state institutions. These institutions may include, for example, new schools or hospitals.  You may not realize that the building a state projects requires many hands on deck. City officials, district managers and construction firms can make it a long and arduous process to go through.  However, once all the permits have been approved, it's time to get started. To begin with, you must find a company that will help you survey the land and determine its usefulness and sustainability.
The Experienced Required for The Best Results
Landmark Professional Surveying Inc. offers state land surveys, specialized for state related projects.  In fact, Landmark Professional Surveying Inc. has over 20 years of experience in the field. Highly trained professionals make up our team. We will deliver the best quality work in a timely manner. We use only the latest technology to provide the most accurate information possible.  Now, like any other business, state land surveys are very much a requirement before construction even begins. Even more important given that it's a state project and probably will be using state budget to construct.  Therefore, the right preparation is necessary. So, we can assure how correctly everything will be done.
Save time and prepare early! Contact Landmark Professional Surveying Inc. now. Be ahead of the game with the best team of professionals behind you every step of the way.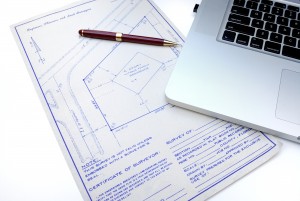 Undertaking the building of a new school is a project many people are involved with from beginning to end. This includes city or town officials, district managers, a construction firm and a company dealing in state land surveys, like Landmark Professional Surveying. This last addition is one not many people think about, but one essential to the whole building process. Once a district gets approval and a construction site is found, one of the first orders of business is to verify the land on which you intend to build. Building a new school is a great idea to mold future generations. Here are just a few reasons why you need to make state land surveys a priority:
Getting construction staking done right the first time is a necessity. You need to make sure you know exactly where your allotted land begins and ends before you start laying in the foundation. Finding the right survey company is the first step in making sure that everything runs smoothly right from the start.
When you use Landmark Professional Surveying, we use all of the latest technology like total stations that ensure the land locations and other necessities for your school are accurate and efficient.
A good surveying company will have a clearly laid out process that is easy to understand. Landmark Professional Surveying has dependable drafting capabilities so the finished product will be clear and easy to understand.
Landmark Professional Surveying is the clear choice for dependable, accurate land surveying. We have been in business since 1991 and are the industry leader when it comes to state land surveys in El Paso. Contact us today to find out more about our surveying services.