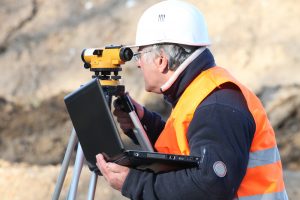 If you want to work on land in Las Cruces, you will want a land surveyor in Las Cruces. The work of a land surveyor still mystifies the general public. Land-Mark Professional Surveying, a land surveying company in the area, knows well what it takes to survey a piece of land. Modern land surveying involves sophisticated tools that enable the land surveyor to make very accurate measurements on land or sea.
The History of Land Surveying
Land surveying has been around since man started working on land and marking boundaries. In Egypt, the construction of pyramids has been proven to need the accuracy of a land surveyor. Today tools like GPS markers and Robotic Total Stations enable surveying over any terrain with great precision.
Instruments a Land Surveyor Uses
A land surveyor relies on specialized equipment like the Total Station. Based on the theodolite, which measures angles on the horizontal and vertical plane, the Total Station is a modern instrument. By using electronic distance measurements or EDM,  Robotic Total Stations are fully automated. Furthermore, they also connect to a GPS for more accuracy. Surveyors also use specialized land surveying software that uses 3D modeling. With the help of programs like Auto CAD to translate collected data, surveyors can make full 3D diagrams and maps.
Steps in Surveying
There are several steps a land surveyor in Las Cruces must take to create a map. The first of which is to measure distance. Horizontal distance is the first taken from point to point using EDM.  The surveyor can also use tachometry which is the science of measuring the angle between two objects with a known size. Because land terrain will always be at different angles, surveyors use the theodolite to take horizontal measurements. The last step is to level the different height measurements using the GPS.
A land surveyor in Las Cruces has a complicated job that could take weeks to complete. So, if you are looking to build on open land, a surveyor can give you vital information on the area. As an experienced surveying business, Land-Mark Professional Surveying can provide accurate information on any land you want to build on.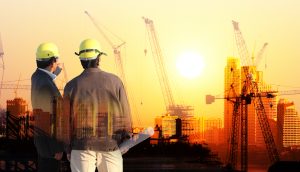 State land surveys in El Paso can be tedious and difficult. For this reason, being in partnership with a good team is crucial for success. Landmark Professional Surveying Inc. is by far the best candidate for the job. We provide services using only the latest in technology and easy and comprehensible drafting approach.
What Goes Into State Land Surveys
State land surveys are incredibly useful and important. With the surveys, the state is able to determine which land would best fit state institutions. These institutions may include, for example, new schools or hospitals.  You may not realize that the building a state projects requires many hands on deck. City officials, district managers and construction firms can make it a long and arduous process to go through.  However, once all the permits have been approved, it's time to get started. To begin with, you must find a company that will help you survey the land and determine its usefulness and sustainability.
The Experienced Required for The Best Results
Landmark Professional Surveying Inc. offers state land surveys, specialized for state related projects.  In fact, Landmark Professional Surveying Inc. has over 20 years of experience in the field. Highly trained professionals make up our team. We will deliver the best quality work in a timely manner. We use only the latest technology to provide the most accurate information possible.  Now, like any other business, state land surveys are very much a requirement before construction even begins. Even more important given that it's a state project and probably will be using state budget to construct.  Therefore, the right preparation is necessary. So, we can assure how correctly everything will be done.
Save time and prepare early! Contact Landmark Professional Surveying Inc. now. Be ahead of the game with the best team of professionals behind you every step of the way.