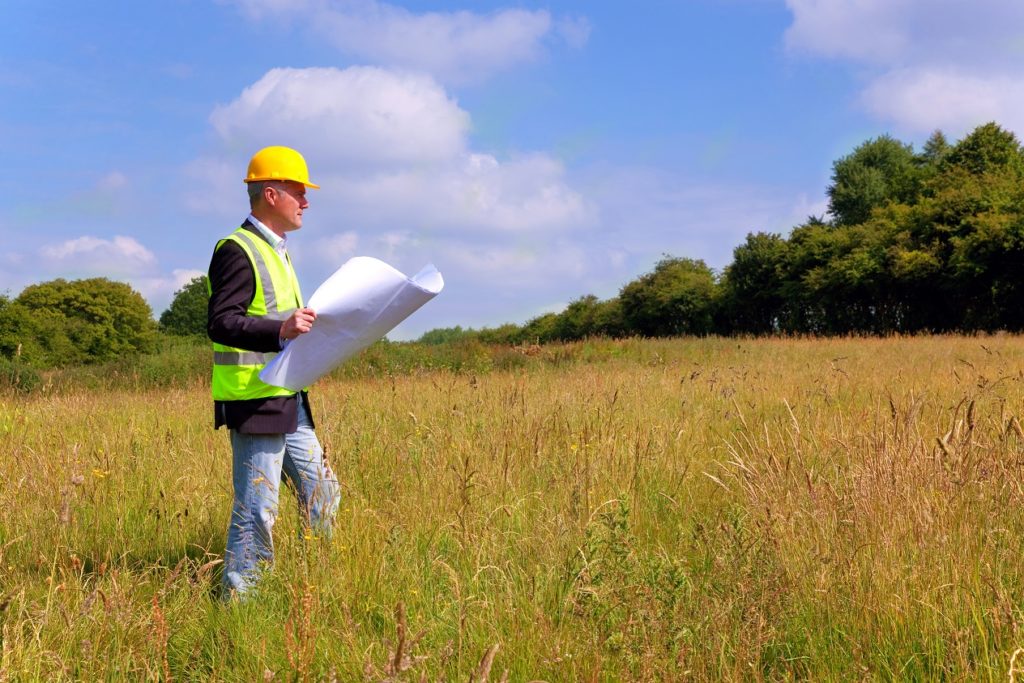 If you are in the process of building on your land, you probably already know that the local government will want a site plan. You will more than likely need to enlist the help of a good surveyor for a land planning survey. On a good note, getting a survey done will also provide you with valuable info for your site planning needs. Whether it is a personal plot and you are building a home, or you are working on a commercial plot to build a retail center, it doesn't matter! A survey can point out all the different aspects of your land that will impact your building plans. At Landmark Professional Surveying, Inc., we have a few FAQs here for your planning:
Question: Do I Really Need a Land Planning Survey?
Answer: First of all, your local government probably requires some kind of survey in order for you to obtain the proper permits to build on your land. But, as mentioned, land surveys offer valuable info for land planning, as well. This can include the type of ground you are building on, best areas for drainage, finding out if you are on a floodplain or hard rock, and so on. When you are planning buildings and improvements that interact with the land, a survey is always good to have, whether it is required or not.
Question: What Do I Need to Know About Land Planning Surveys?
Answer: First of all, your local survey agency will know the details of your required land survey for permit needs. They will have a firm understanding of what this legal document needs to provide. Not only will they create a proper survey to satisfy permit needs, but will provide info about your land for building purposes. From topography, property boundaries to proposed grading you can be sure to get a thorough account of your land.
Question: How Do I Get Started?
Answer: Getting started on your land planning needs and survey is as simple as giving us a call at Land-Mark Professional Surveying, Inc. We work with builders, architects, and government officials on a regular basis. We have a firm understanding that is drawn from 17 years of experience in the industry. We have provided services to private and commercial land builders in the Southwest region and offer reputable services. Give us a call today to get started on your land survey. We will be happy to answer your questions or set up a consultation.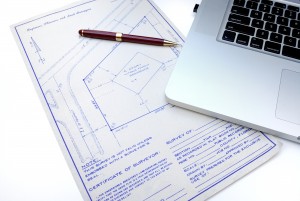 Undertaking the building of a new school is a project many people are involved with from beginning to end. This includes city or town officials, district managers, a construction firm and a company dealing in state land surveys, like Landmark Professional Surveying. This last addition is one not many people think about, but one essential to the whole building process. Once a district gets approval and a construction site is found, one of the first orders of business is to verify the land on which you intend to build. Building a new school is a great idea to mold future generations. Here are just a few reasons why you need to make state land surveys a priority:
Getting construction staking done right the first time is a necessity. You need to make sure you know exactly where your allotted land begins and ends before you start laying in the foundation. Finding the right survey company is the first step in making sure that everything runs smoothly right from the start.
When you use Landmark Professional Surveying, we use all of the latest technology like total stations that ensure the land locations and other necessities for your school are accurate and efficient.
A good surveying company will have a clearly laid out process that is easy to understand. Landmark Professional Surveying has dependable drafting capabilities so the finished product will be clear and easy to understand.
Landmark Professional Surveying is the clear choice for dependable, accurate land surveying. We have been in business since 1991 and are the industry leader when it comes to state land surveys in El Paso. Contact us today to find out more about our surveying services.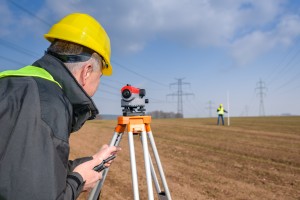 If you are interested in developing a new subdivision in west El Paso, your first step is to partner with an experienced survey company that provides assistance with land development in the city. Landmark Professional Surveying, Inc., can provide you with the assistance you need throughout the process of developing a new subdivision. It is imperative you do your due diligence on any plot of land where you are considering new construction, and this starts with getting comprehensive surveys before you make an offer on a plot of land. You need to ensure the land is able to support the land development that you are looking to do- and a survey company can help you to make that decision.
Why Do You Need a Surveying Company's Help for Land Development?
There are many things you need to know when undertaking land development in El Paso, like what the boundaries are for a given plot of land, what improvements (if any) there have already been to the land, and what easements or encumbrances are found within the land. You need to know if utilities are already on the land, or can be added, and where those utilities are located so you can carve up the land into different plots to develop. You also need to understand the topographical features of the land to make sure the land is well-suited to your desired purposes.
Trust Our Experience and Reliable Services
Landmark Professional Survey offers multiple different types of surveys done by fully-licensed and fully-trained industry professionals. Many individuals and businesses interested in land development in El Paso trust us to do all of their surveying for them because they can work with one company they know will do it all right. We provide our services throughout the Southwest and have been a leading provider of surveying services since 1991.
To learn more about how Landmark Professional Survey can help you get all the information you need to move forward with land development in El Paso, contact us today.