Why the American Land Title Association Created the Survey
When you see the finished product after ordering an ALTA survey in Odessa, you might wonder about the reasons and the history behind the profession. Landmark Professional Surveying has been in business for years and they understand every aspect of the industry including the survey's history and why they are needed.
However, the average person might be surprised to find out the history of surveying goes back further than expected. As far back as 1400 B.C., the ancient Egyptians used a system of dividing land so it could be properly taxed. Around 120 B.C., the Greeks developed a system of geometry that was used in dividing land parcels. The Greeks built their system-build upon the work their Egyptians cousins did before them.
Modern ALTA survey Odessa
The modern ALTA survey in Odessa has its background in some of these ancient systems. In fact, the American Land Title Association created the modern survey for some of the same reasons ancient civilizations used them for. The division of land for taxation purposes are just a few of the cornerstones of the modern survey as we know it today.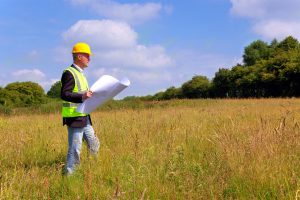 Landmark Professional Surveying was created in 1991 and has since become one of the biggest land surveying companies in El Paso and surrounding areas. They have an expert staff of highly qualified individuals who understand all of the latest modernization in the ALTA survey. If you take just a few minutes to look at their website, you'll see the various projects they have successfully completed.
The American Land Title Association created the survey so the modern world would be divided into proper parcels for taxation and construction purposes. It's interesting to note that these modern surveys have a historical background that reaches back into the ancient past. Contact Landmark Professional Surveying to find out more.