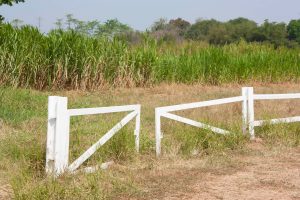 As the name suggests, a boundary survey in El Paso can clearly mark where your property ends and your neighbors begins. At Land-Mark Professional Surveying, Inc. we can provide such services to a property owner. This is a professional and accurate way of determining rightful boundary lines. Boundary surveys help settle disputes of other types as well, including some of these examples below.
Boundary Surveys Provide Irrefutable Proof
A boundary survey in El Paso is an excellent way to determine where you can build on your property before the work even begins. Spacious backyards are great to have but can sometimes become a source of complication when the boundaries are not so clearly set as with other types of homes. In this case, you would be better off having boundary surveys conducted before any additions are made to the property. The limits of the property you have is also important to know when you are planning to pass on your estate to a loved one after death. Professionals in the industry use metal bars to mark property lines and this is generally considered irrefutable legal proof.
Useful Documentation
It is also a useful document when you go to sell your property because it saves any potential buyer the anxiety of wondering where the property lines are. You will know exactly what is and is not included in the purchase.
At Land-Mark Professional Surveying Inc., we understand all of the latest techniques when it comes to professional boundary surveys and other types of land surveying. A boundary survey in El Paso can be easily conducted and recorded for complete accuracy for legal and personal reasons. If you are considering a land survey of any kind, then contact us today!