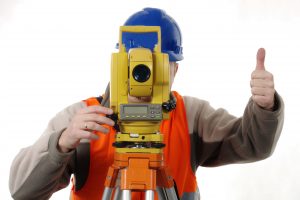 You need to hire a land surveyor Odessa if you are going to be entering into any transactions. If you are selling a property, you may need a survey to know exactly what belongs to you and where the property lines are. You don't want any unexpected surprises when it comes time to close the deal and you find out the sale can't close because the title search shows you don't own the whole property.  You also need to hire a land surveyor if you are going to be buying a property so you will be aware of the complete bundle of rights you are acquiring.  The good news is, Land-Mark Professional Surveying Inc. makes it easy to hire a land surveyor and get a survey done right.
Why Hire a Land Surveyor Odessa
You should hire Land-Mark Professional Surveying Inc. to make sure that you know where the property lines are so you don't build on a neighbor's land. You also need a surveyor to help you understand where utility lines and easements are on the property, and to assist you in exploring the topography of the property in-depth. If you are going to be buying a property by using bank financing, the lender will likely require a survey from a professional to protect their own interests. Which means you may have no choice but to hire a surveyor if you want the sale to go through. If you plan to develop land, you'll also need a survey to explore the best sites for development and to address issues like drainage.
Surveying Your Land
We have been in business for over 25 years serving the Southwest area. Our clients consider us one of the most dependable and sought out companies for land surveying in the area. We have the experience and expertise you need. When you are ready for a professional land survey Odessa contact us. Call Land-mark Professional Surveying Inc. to find out how we can help you.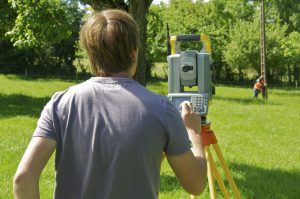 If you want to place boundaries  in Odessa, maybe you should get a land survey. Land measurements can be difficult to make because there are constant changes in elevation. Even more so, where the land is flat, the lengths of the land can take time to accurately notate. That is why a land survey is important to have to mark territories. Landmark Professional Surveying is a company that provides accurate, expert land surveying. Here is what landowners should know about a survey and how it can help them avoid future problems.
Land Survey in Odessa Presents Accurate Ownership
A land surveyor can measure land and determine the property's physical and legal boundaries. Land survey maps are also legally binding, and a surveyor is often called in court to support claims by either party that emanate from a map he has created.  This is why accurate land surveying can help recover lost land. Without a survey, you may be underestimating the size of your land. Not only that, having a legal document will provide protection. 
A Survey Can Reveal S
e
rvice lines
When developing a property, it is crucial to follow zoning regulations.  As a builder, you can only follow these regulations with an accurate survey. That's because an accurate survey can show you where service lines lay. This includes electrical, water, and sewage lines that can mark where it is appropriate to build . This is crucial because you will avoid your property getting brought down for violation of these regulations. Even more so, you can avoid accidents from unintentionally hitting lines.
Safeguard Your Property
Therefore, if there is ever a property dispute, a survey can provide a factual info. Without a survey map, any claim would be groundless. It may happen that the government tries to take your land for public interests. In this case they should give compensation. Without an accurate survey map, your land could be under appraised for its true value. By giving the evidence of a land survey, you can regain the value of your land. A legal document is your best defense. 
A land survey in Odessa can go a long way into protecting your rights as a land owner. By accurately representing the borders of your property, you value your land properly. At Land Mark Professional Surveying, we want to use our experience to help you protect the land you own. Our experts are prepared to help you and answer any questions. Contact us today.