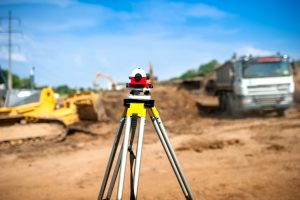 A land surveyor has a wealth of information available and can tell you extensive details about your land. If you are considering doing any developments or making any improvements to land in Las Cruces or surrounding areas, you need to get a surveyor to help you first.  Land-Mark Professional Surveying, Inc. can provide all of the information that you need to be fully informed on the features of the land you own or are considering purchasing. A survey also offers great information for selling land. 
What Can a Land Surveyor Tell You About Your Property
First and foremost, a land surveyor can tell you what the boundaries are on your property. You need to know exactly what plot of land you own in the Las Cruces area so you do not accidentally put any of your improvements onto property that is owned by someone else. Knowing boundaries is essential when land is sold. It' also useful info if there is a dispute over who a given portion of a property belongs to.  A land surveyor can also tell you much more than just where the boundaries are through.
A surveyor can tell you where easements and encumbrances are. You will also find out where the city has placed utility lines, what improvements previous owners made to the property. With certain types of surveys you can also find out what a property's elevation is, and what the topographical features of a property are. All of this is essential because you don't want to end up digging into utility lines, encroaching on easements, or unexpectedly purchasing a house or locating a building in a flood plane. 
A survey for Land Planning
There will always be opportunity for city growth it is just a matter of defining where it is possible to grow.  Sure there might be a lot of available land, however not all of it might be usable land; there's where land planning comes in.  Land planning involves a series of steps and procedures to determine if the land in question is a good fit for the client. You will also find out whether it's a residential, commercial, or municipal client.  The first thing to assert would be the quality and sustainability of the land. To do this, there are a series of surveys that can be done.
Landmark Professional Surveying Inc. offers a wide variety of surveys to provide you with the most accurate and up to date information about the land.  You can purchase topography surveys, boundary surveys, and ALTA surveys (for inherited lands). A surveyor can also conduct land improvement surveys, state land surveys, as well as elevation certificates and right-of-way maps.
Getting Help from a Land Surveyor
Land-Mark Professional Surveying, Inc. is here to help if you need an experienced land surveyor. Las Cruces property owners and those considering purchasing property in the area can contact us any time. We will be happy to schedule a survey to obtain detailed information about a given piece of property.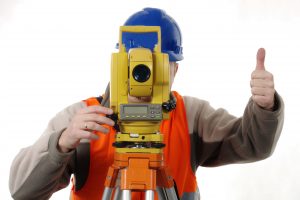 You need to hire a land surveyor Odessa if you are going to be entering into any transactions. If you are selling a property, you may need a survey to know exactly what belongs to you and where the property lines are. You don't want any unexpected surprises when it comes time to close the deal and you find out the sale can't close because the title search shows you don't own the whole property.  You also need to hire a land surveyor if you are going to be buying a property so you will be aware of the complete bundle of rights you are acquiring.  The good news is, Land-Mark Professional Surveying Inc. makes it easy to hire a land surveyor and get a survey done right.
Why Hire a Land Surveyor Odessa
You should hire Land-Mark Professional Surveying Inc. to make sure that you know where the property lines are so you don't build on a neighbor's land. You also need a surveyor to help you understand where utility lines and easements are on the property, and to assist you in exploring the topography of the property in-depth. If you are going to be buying a property by using bank financing, the lender will likely require a survey from a professional to protect their own interests. Which means you may have no choice but to hire a surveyor if you want the sale to go through. If you plan to develop land, you'll also need a survey to explore the best sites for development and to address issues like drainage.
Surveying Your Land
We have been in business for over 25 years serving the Southwest area. Our clients consider us one of the most dependable and sought out companies for land surveying in the area. We have the experience and expertise you need. When you are ready for a professional land survey Odessa contact us. Call Land-mark Professional Surveying Inc. to find out how we can help you.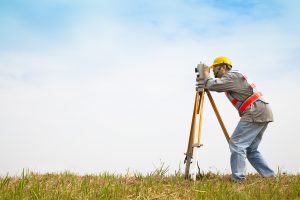 Having a land surveyor to determine boundaries is crucial, but what if you need an ALTA survey in El Paso? Typically, ALTA surveys have a much longer list of requirements from a land surveyor. That is why these surveys are limited to commercial buildings where the risks are great. At Landmark Professional Surveying, we provide services that meet the survey requirements of different institutions. We understand the different needs of different projects and can help determine which service is required. Here is what you need to know about an ALTA survey before you get one.
Why Get an ALTA survey in El Paso?
If you are looking to get a land survey, you may need to get an ALTA instead. ALTA surveys in El Paso follow nationally requirements that are much more rigid than a regular survey.  If you are planning on purchasing a piece of real estate or refinancing one, your banking institute will probably ask you to get one.  This is because an ALTA survey will help determine the actual value of the potential piece of land.  So if you are merely making additions to your property, then a regular survey will suffice. If you are making an investment, an ALTA survey will give you the information you need to make a decision.
How to Use an ALTA Survey
This type of survey can be very expensive, but the information you get from one is invaluable to you as a land buyer. An ALTA survey in El Paso will locate both the physical and legal boundaries of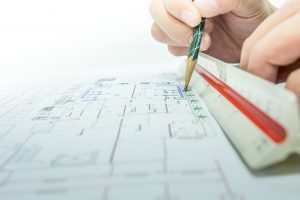 the piece of property. This helps determine if the property is encroaching over other pieces of land such as that of a cemetery or park. This survey can help to make a more informed decision. If you are borrowing money to make this purchase, the lender will likely want to know this information. This way, they can decide if the property is worth the investment. 
ALTA surveys in El Paso can cost more than other surveys, so it is important to know whether you need one or not. If you need the most information possible about a piece of land you are purchasing, then an ALTA survey is crucial. Landmark Professional Surveying can help you distinguish what you need. With over 25 years of experience we can report with detail , any property you want us to survey. Contact us for more information.