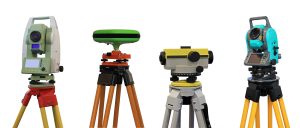 Trying to prove that a certain piece of land is yours, can be easier said than done. Especially if you have another party claiming that the land belongs to them. One way to settle such a dispute is to have a survey of the lands done. Land-Mark Professional Surveying has experience in performing boundary surveys El Paso. Land surveys are helpful with marking out the land. This can help settle any disputes that may be happening. In addition to this, it will provide accurate and legal documentation to prove ownership.
Settle Land Disputes with Boundary Surveys in El Paso
Using boundary surveys in El Paso can help to settle land disputes. A land dispute is when you have an issue regarding ownership. Now it may seem like it would be obvious as to who owns what land. But land can change over time. For example, certain hills and valleys that existed fifty years ago are no longer around. Or a city can build or destroy property. This too can change the way land looks and where it is marked. As a result, land owned by an individual can look like it is owned by another. This is where a survey can help. If one person claims that a piece of land is theirs. And another person also claims that land. Then the way to settle it is to check the boundary lines. This will be the most accurate and speediest way to define who owns what.
Provide Accurate Documentation
Using boundary surveys in El Paso can help prove ownership. It sometimes happens that over time, who owns what land can be difficult to see. A survey marks the land space that a person owns. This info is taken from original land deeds. Every time someone makes a land purchase, it comes with a bit of land. This info is recorded in the deed. A survey takes the measure of the land based on that survey. As the deed is also fairly specific, say 24 by 20, it cannot be altered or measured incorrectly. In other words, the survey cannot take a measure of the land as 25 by 19. It must be to the specified measures found in the deed. This way, it is practically impossible to get ownership wrong.   
Figuring out who owns what land, or has a right to that land can be tricky sometimes. Land tends to change over time and it sometimes happens that boundary marks get confused. Getting a survey done on property helps prove ownership. Land-Mark Professional Surveying can perform quality boundary surveys El Paso. This is helpful in settling any disputed land and gaining papers to prove it. Getting a boundary survey done provides legal documentation to prove ownership. If you are having an issue with proving certain lands belong to you, then consider getting a survey done. This is usually the fastest and easiest way to settle the matter.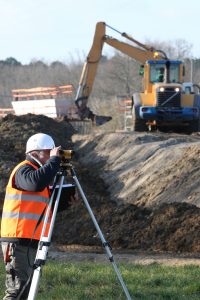 Understanding how boundary surveys work one must first understand what they are.  Boundary surveys is the process conducted to determine property lines. Surveyors define true property corners of a parcel of land.  Even more so, boundary surveys in Las Cruces aim to formally establish the extent of a given parcel. They comprehensively outline the extent of the property.  This allows for landowners and land buyers alike to be fully conscious of the lines surrounding their land.  It also permits them to have accountability of their land and that of their neighbors.  
Everyone Should Be Informed Of Boundary Lines
The main reason why prospective property owners would need a boundary survey is buying a piece of land.  A buyer need to know the size of the land they will buy, but also, specifically where each of the boundary lines might be drawn.  This allows for both parties (the buyer and the neighbors) to maintain a civil and mutually beneficial relationship.  
The second reason why they might need to conduct a boundary survey is to plan to modify or create an execution of mineral leases.  It is often common that landowners decide to use their land for different activities in which they might need to construct and/or otherwise sell part of the land.  In this case, a person wants to be completely confident of the set boundaries.  Lastly, the state requires a boundary survey to to expand and/or build any state/government related project.  In these instances, an owner really needs to know what part of land is available to offer the government.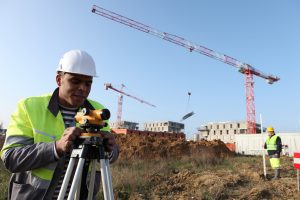 Contact an Expert on Boundary Surveys
At Land-mark Professional Surveying, we have on-field trained personnel. Our experts are ready to answer any questions you have about your land.  If you are a current landowner or if you are considering purchasing some land, don't hesitate to let us know and we will guide you throughout the process.  Call or visit us today at Land-mark Professional Surveys to make an appointment for a boundary survey in Las Cruces.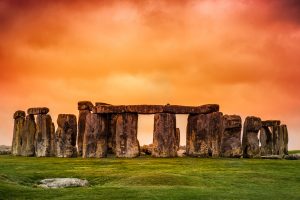 Boundary surveys in El Paso identify the outer edges of a plot of land. The purpose is to make sure that the owner of the plot of land knows what pieces of ground are theirs and where their property ends. Land-Mark Professional Surveying, Inc. can provide assistance with boundary surveys in El Paso. The practice of surveying dates back even before people began building structures. Now, in the modern age, Land-Mark Professional Surveying can help.
History of Surveying
In 2,500 B.C., prehistoric surveyors set Stonehenge's area with Peg and Rope geometry. Surveys, therefore, date back at least this far. When it comes to boundary surveys specifically, ancient Egyptians used to use simple geometry and a rope structure to conduct this type of survey. The rope structure and the geometric tools would re-establish the boundaries of lands after the Nile River flooded each year. In ancient Rome, land surveyors were professionals. With the developing of more tools, the modern surveying process began. And, in 1620, Gunter's Chain was first introduced to make it possible for plots of land to be surveyed for both legal purposes as well as for commercial purposes. The long tradition of surveying began so long ago continues to this day.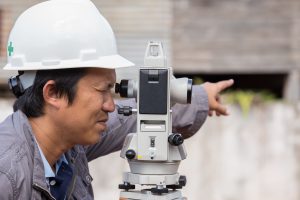 Boundary Surveys in El Paso
And now, many years later, land surveys and boundary surveys are as important as ever. They are used for the same common reasons as they were back in ancient times. It is still as crucial as ever to have these important surveys done on your land. So, if you are buying, selling, or improving a plot of land, boundary surveys in El Paso will arm you with the information that you need to go into the transaction fully informed.  We can provide you with the boundary surveying help you require. Contact Land-Mark Professional Surveying, Inc. today!