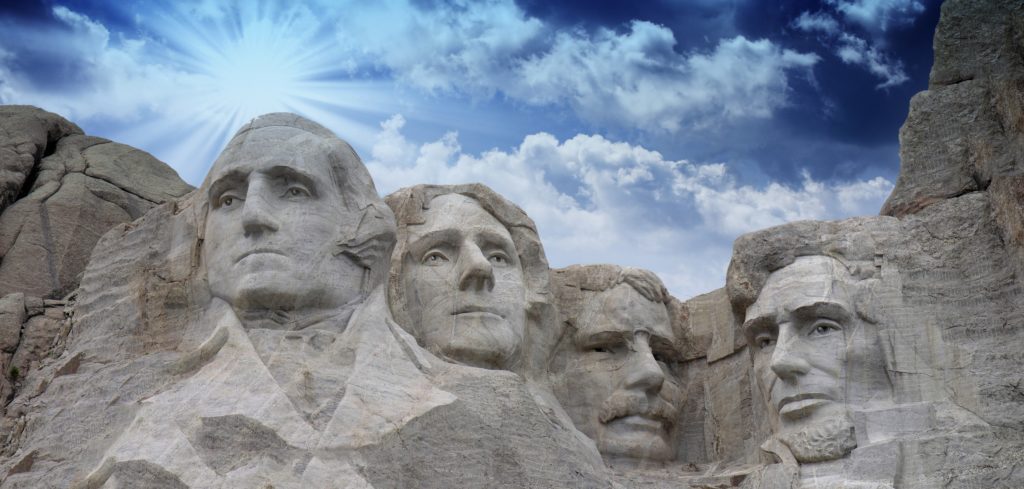 Here's a fun fact for you, did you know that three of the four presidents immortalized on Mount Rushmore were land surveyors? It's true. George Washington, Thomas Jefferson, and Abraham Lincoln were all proud of land surveyors. It's a beautiful thought; these men who basically build the America we know and love today also played their part in literally surveying America's own land. The importance of land surveyors goes as far back as history immemorial. If you're looking for land surveying assistance in the Southwest region, give Land-Mark Professional Land Surveyors a call!
What Goes Into Land Surveying
Although there have been many advancements in modern technology that have made land surveying as accurate as possible, the basic tenets of land surveying are the same as they were in Washington's day. The measuring of properties and land in order to determine boundaries is as important in this day and age as it was back when the Louisiana Purchase first went through. Let's say you purchased some land and you plan to develop said land. Before doing so, you must have it surveyed by a professional land surveyor. Avoiding this can lead to many issues in the future.
The Right First Step
Just imagine, you buy land, develop it, and build a shopping center over it. Then, a few years later, you find out the person who owns the plot of land adjacent to yours wants to develop it as well and a land surveyor determines you built on the neighboring land. This will undoubtedly lead to litigation and other legal issues you'd rather avoid. So, before breaking ground, hire a land surveyor. With their findings, you'll be able to take the first steps towards building whatever you may have in mind. Even if you're not currently planning on developing your land, it's still a good idea to have it surveyed. This information will be incredibly useful, no matter what you plan to do with your land.
Putting Your Best Foot Forward
If you're ready to partake in the century-long tradition of land surveying, then contact Land-Mark Land Surveying! We are the area's foremost land surveying team which means our work is second to none. When it comes to land surveying, it's in your best interest to not cut corners; the end result may be more harmful than good and you'll have to face the negative ramifications further on down the road. Let our team survey your land so you can move ahead with your dreams, whatever they may be.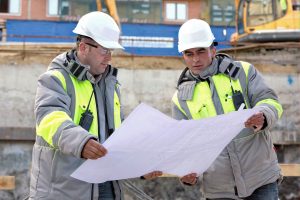 If you are curious about what is involved in construction surveys, hopefully the following information will serve helpful in breaking it down. Clearly the Las Cruces area has been growing in recent decades. This is mainly due to an influx of retirees and government employment. With this increase comes the need to build roadways and new structures capable of withstanding the demands of environmental and human engagement. Our company, Land-Mark Professional Surveying Inc. is comprised of professionals in the land surveying industry, ready to perform the first step in new building plan developments.
Construction Surveys Made Simple
It is important to understand the basics of surveys. Construction surveyors are land surveyors who have specialized training in the field of construction. It is also vital to remember that most construction projects can't start without a survey. The surveys provide invaluable information that you can't be see by simply looking at the land. This type of surveyorship is used to analyze the reference points necessary to guide construction.  These points are then used to establish the best place for new highways, bridges, buildings, pipes etc. to exist. Preliminary construction plans will show various views of the project.
They will include views from above, transparent views and cross-section views. These different views help the construction project remain accurate during every phase. Once the surveyor has conducted the survey thoroughly, developers refer back to it during construction in order to verify correct application. Afterwards, engineers will conduct an "As-Built" survey to ensure the specifications set on the plans match the final outcome.
Professional Land Surveyor Services
The process of construction surveys in Las Cruces  plays a vital role. When it comes to developing an expansive construction project you will definitely need a surveyor. Many individuals rely on this accuracy given their daily interaction with these new roadways or structures. At Land-Mark Professional Surveying Inc., we make it a priority to examine a construction project with the highest level of accuracy and professionalism in the industry. If you would like more information on construction surveys or how to have one performed for your next project, contact us today!