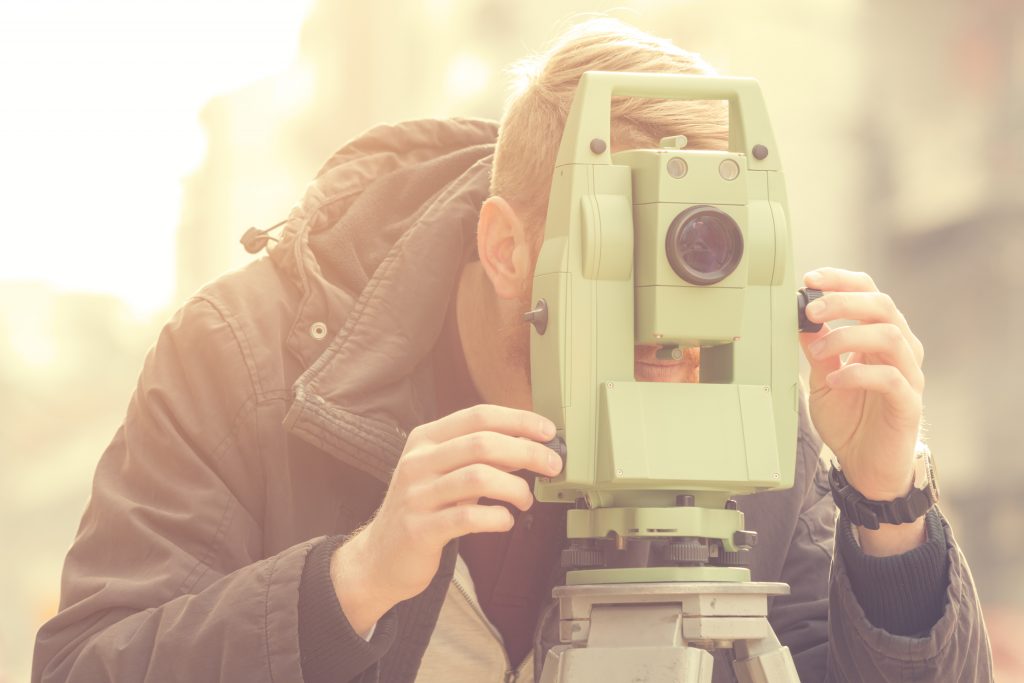 If you are buying a piece of land in Las Cruces, you have probably been asked by the bank or titling company for an ALTA survey. You may be irritated that you need to obtain such a detailed land survey, but this document provides a wealth of info about the property at hand. It may be more costly, but it is an excellent document to have to avoid issues later on down the line. We have answered a few frequently asked questions about these specific surveys here.
Why Do I Need an ALTA Survey?
This land survey is quite detailed, as mentioned before. It can be a bit more costly than the average land survey, but with reason. Title companies as well as lenders may ask for this survey. It can happen either when you are buying, selling or refinancing a property. Most often times, lenders are looking to avoid "survey risks." This can include disputes over boundaries, encroachments and other difficult issues that can lead to problems and even lawsuits down the line. An ALTA Survey would reveal any of these issues and more. Even if the bank or titling company doesn't require you to purchase this detailed survey, it may be advisable to avoid problems. This can be especially true when purchasing vacant land that has never been surveyed, or has been survey over a decade ago.
Why is an ALTA Survey More Costly?
Some land buyers in Las Cruces may be unhappy with the higher cost of an ALTA Survey. However, this type of survey is only performed by a registered, licensed surveyor. It means specific standards outlined by the American Land Title Association (ALTA) and the American Congress of Surveying and Mapping (ACSM). In essence, this survey meets the highest standards recognized throughout the U.S. It includes much more detail than most other land surveys. This can include boundaries, fences, utility lines, roads, easements and areas that have been improved.
How Do I Get Started With a Land Survey?
Getting started with any kind of survey in Las Cruces is as simple as calling us up at Land-Mark Professional Surveying, Inc.. We are one of the best and most reliable land surveyors in the Southwest. We provide a wealth of services to help you with your property. Whether you are buying, selling or refinancing a piece of land, our certified experts can help. Contact us today for more info.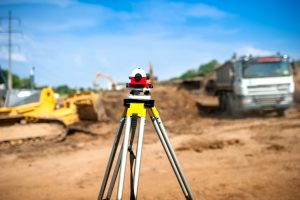 A land surveyor has a wealth of information available and can tell you extensive details about your land. If you are considering doing any developments or making any improvements to land in Las Cruces or surrounding areas, you need to get a surveyor to help you first.  Land-Mark Professional Surveying, Inc. can provide all of the information that you need to be fully informed on the features of the land you own or are considering purchasing. A survey also offers great information for selling land. 
What Can a Land Surveyor Tell You About Your Property
First and foremost, a land surveyor can tell you what the boundaries are on your property. You need to know exactly what plot of land you own in the Las Cruces area so you do not accidentally put any of your improvements onto property that is owned by someone else. Knowing boundaries is essential when land is sold. It' also useful info if there is a dispute over who a given portion of a property belongs to.  A land surveyor can also tell you much more than just where the boundaries are through.
A surveyor can tell you where easements and encumbrances are. You will also find out where the city has placed utility lines, what improvements previous owners made to the property. With certain types of surveys you can also find out what a property's elevation is, and what the topographical features of a property are. All of this is essential because you don't want to end up digging into utility lines, encroaching on easements, or unexpectedly purchasing a house or locating a building in a flood plane. 
A survey for Land Planning
There will always be opportunity for city growth it is just a matter of defining where it is possible to grow.  Sure there might be a lot of available land, however not all of it might be usable land; there's where land planning comes in.  Land planning involves a series of steps and procedures to determine if the land in question is a good fit for the client. You will also find out whether it's a residential, commercial, or municipal client.  The first thing to assert would be the quality and sustainability of the land. To do this, there are a series of surveys that can be done.
Landmark Professional Surveying Inc. offers a wide variety of surveys to provide you with the most accurate and up to date information about the land.  You can purchase topography surveys, boundary surveys, and ALTA surveys (for inherited lands). A surveyor can also conduct land improvement surveys, state land surveys, as well as elevation certificates and right-of-way maps.
Getting Help from a Land Surveyor
Land-Mark Professional Surveying, Inc. is here to help if you need an experienced land surveyor. Las Cruces property owners and those considering purchasing property in the area can contact us any time. We will be happy to schedule a survey to obtain detailed information about a given piece of property.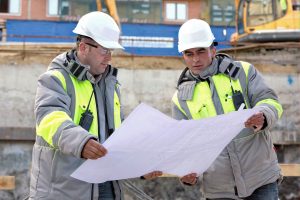 If you are curious about what is involved in construction surveys, hopefully the following information will serve helpful in breaking it down. Clearly the Las Cruces area has been growing in recent decades. This is mainly due to an influx of retirees and government employment. With this increase comes the need to build roadways and new structures capable of withstanding the demands of environmental and human engagement. Our company, Land-Mark Professional Surveying Inc. is comprised of professionals in the land surveying industry, ready to perform the first step in new building plan developments.
Construction Surveys Made Simple
It is important to understand the basics of surveys. Construction surveyors are land surveyors who have specialized training in the field of construction. It is also vital to remember that most construction projects can't start without a survey. The surveys provide invaluable information that you can't be see by simply looking at the land. This type of surveyorship is used to analyze the reference points necessary to guide construction.  These points are then used to establish the best place for new highways, bridges, buildings, pipes etc. to exist. Preliminary construction plans will show various views of the project.
They will include views from above, transparent views and cross-section views. These different views help the construction project remain accurate during every phase. Once the surveyor has conducted the survey thoroughly, developers refer back to it during construction in order to verify correct application. Afterwards, engineers will conduct an "As-Built" survey to ensure the specifications set on the plans match the final outcome.
Professional Land Surveyor Services
The process of construction surveys in Las Cruces  plays a vital role. When it comes to developing an expansive construction project you will definitely need a surveyor. Many individuals rely on this accuracy given their daily interaction with these new roadways or structures. At Land-Mark Professional Surveying Inc., we make it a priority to examine a construction project with the highest level of accuracy and professionalism in the industry. If you would like more information on construction surveys or how to have one performed for your next project, contact us today!