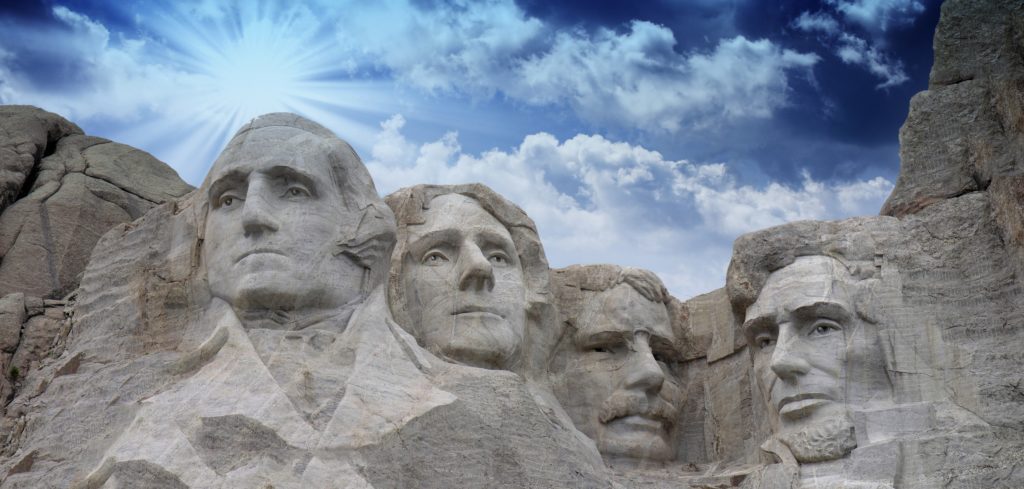 Here's a fun fact for you, did you know that three of the four presidents immortalized on Mount Rushmore were land surveyors? It's true. George Washington, Thomas Jefferson, and Abraham Lincoln were all proud of land surveyors. It's a beautiful thought; these men who basically build the America we know and love today also played their part in literally surveying America's own land. The importance of land surveyors goes as far back as history immemorial. If you're looking for land surveying assistance in the Southwest region, give Land-Mark Professional Land Surveyors a call!
What Goes Into Land Surveying
Although there have been many advancements in modern technology that have made land surveying as accurate as possible, the basic tenets of land surveying are the same as they were in Washington's day. The measuring of properties and land in order to determine boundaries is as important in this day and age as it was back when the Louisiana Purchase first went through. Let's say you purchased some land and you plan to develop said land. Before doing so, you must have it surveyed by a professional land surveyor. Avoiding this can lead to many issues in the future.
The Right First Step
Just imagine, you buy land, develop it, and build a shopping center over it. Then, a few years later, you find out the person who owns the plot of land adjacent to yours wants to develop it as well and a land surveyor determines you built on the neighboring land. This will undoubtedly lead to litigation and other legal issues you'd rather avoid. So, before breaking ground, hire a land surveyor. With their findings, you'll be able to take the first steps towards building whatever you may have in mind. Even if you're not currently planning on developing your land, it's still a good idea to have it surveyed. This information will be incredibly useful, no matter what you plan to do with your land.
Putting Your Best Foot Forward
If you're ready to partake in the century-long tradition of land surveying, then contact Land-Mark Land Surveying! We are the area's foremost land surveying team which means our work is second to none. When it comes to land surveying, it's in your best interest to not cut corners; the end result may be more harmful than good and you'll have to face the negative ramifications further on down the road. Let our team survey your land so you can move ahead with your dreams, whatever they may be.

Imagine this: you've finally found that white-picket fence, American dream of a house that you've always wanted and dreamed about, and then…your neighbor starts building on your property. Whether it's a fence that cuts into your yard or you find your neighbor pruning what doesn't belong to him, property disputes with neighbors are actually quite common, especially when there aren't clear barriers or lines denoting whose property is whose. Here are a few things you can do if you find yourself dealing with a property dispute.
#1: Start With a Civil Discussion
Many times, when property disputes happen, simply talking to your neighbor about it can oftentimes resolve the problem. But we know that isn't always the case, especially when the borders dividing your yards aren't so cut and dry. If a civil discussion doesn't cut it, don't fret because there are other options for you.
#2: Bring it Up With a Property Manager
If you're renting your property, your property manager may be able to help you resolve the dispute, especially if they are renting out your neighbor's property as well, as is the case for many neighborhoods in El Paso. However, we've seen that many property disputes happen between two people who own the home they live in. If that's the case, obviously this step is one you can skip.
#3: Contact a Land Surveyor to Help
A land surveyor's job involves surveying land to identify property lines, among other things. So, if there is a dispute between you and your neighbor, a land surveyor can help you identify where your property lines fall so you and your neighbor can build and install to your heart's' content without worrying about building on each other's property.
#4: Talk to a Lawyer as a Last Resort
If all else fails, a lawyer can help you dispute the barriers as well using the information the land surveyor gathers about your property lines. It's a worst case scenario but sometimes it has to be done.
The Importance of Land Surveying and Property Lines
Land surveying is important for all sorts of functions in life, from architecture and homebuilding to economics and landscaping. Land surveying can identify property lines, help people build and expand thoughtfully, and can help with things like habitat preservation. At Land-Mark Professional Surveying, Inc., we can help people dispute property boundary issues civilly. Call us today to learn more!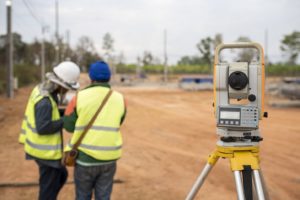 While there is typically a fence or barrier that tells commercial property owners where their land begins and ends, when a conflict coming from their neighbor arises, it can be complicated or downright impossible to settle the dispute. Many times these invisible borders aren't enough to determine where one property owner's land begins and where the neighboring property begins.  This is where land surveying comes in.
Common Property Disputes
It's often assumed that when you purchase a piece of land there exists a boundary set in stone. Although this is often the case, in some cases, such as with a change of ownership, the new owner can come in and request to place a wall or fence along his property. It's common courtesy to speak to the neighbor prior to making any changes but it's not required. If the neighbor sees an issue with the new fence or wall, he or she can argue that it's obstructing or interfering with his or her piece of land. They can say that it's interfering with their view or preventing others from seeing their property, creating a blockade if you will. Moreover, land disputes often come about when property owners decide to make additions to their building such as spreading out the parking lot, adding a front entrance, or extending their offices.  
Requesting a Land Survey
Bringing in an unbiased, independent party will help meddle the constant bickering. Who wants to live this way, anyway? A land surveyor will conduct a physical lot line assessment and mark the boundaries that are in accordance with the local, state, and national guidelines. Although many times the land survey provides answers from a legal standpoint, if the issues get out of hand, the land survey can be court-ordered. The goal is to provide answers and have them solidified from a legal stand-point.  
Why It Matters
Owning a piece of land is a huge investment. As the owner, it's important that you do your part to protect your land. A land survey is the best way to provide answers and set the record straight. Even if your neighbor has already put up a fence, you still have the right to dispute the area it currently occupies. Lot line conflicts are quite common, which is why land surveyors are ready to settle the arguments.
Contact Land-Mark Professional Surveying
For professional service, contact Land-Mark. We're licensed in Texas, New Mexico, and Arizona. As experienced land surveyors, we'll provide the tangible and legal answers you need to keep your property protected. Connect with us today to learn more!