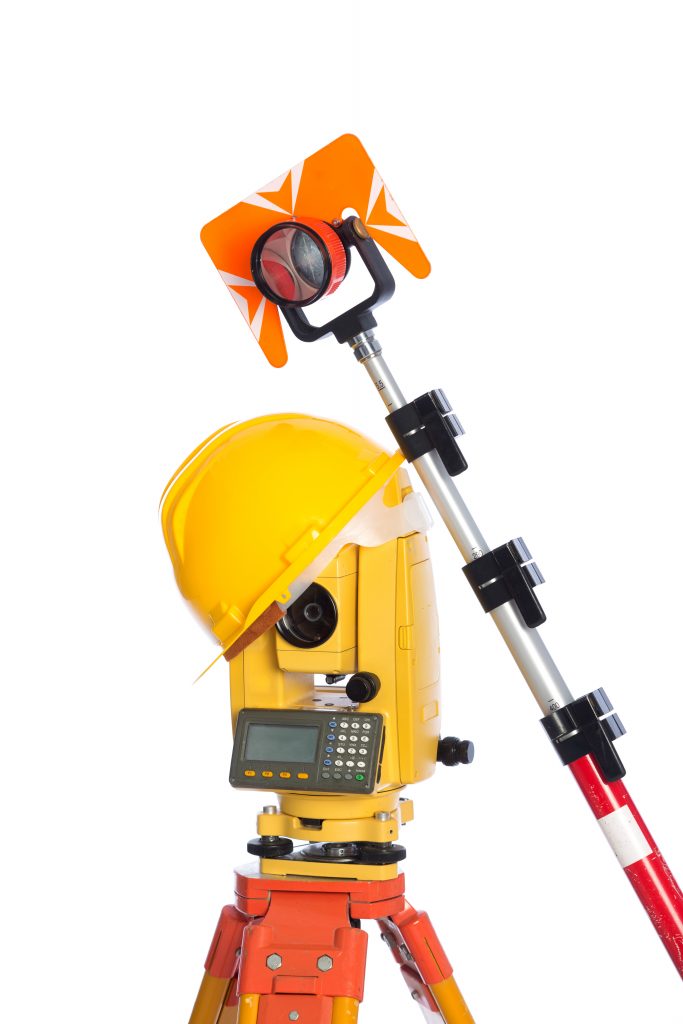 A land survey and a construction survey are two different types of surveys that actually serve very different purposes. If you are settles a land dispute or want to find the proper boundaries of your land, a land survey is the right tool for you. However if you are an engineer creating plans for an upcoming hospital or highway in Las Cruces you will want a construction survey. While a land surveyor will conduct both of these, knowing precisely what you need is important. At Land-Mark Professional Surveys Inc. we can help with either of these services. Our professionals have the expert knowledge and skills you are looking for.
A Land Survey in Las Cruces
A land surveyor is a licensed expert that is responsible for survey results. They utilize many tools and techniques to determine land boundaries, corners, and monuments, and the size of a piece of property. These professionals are skilled at using historical evidence, documents, mathematical equations, and surveying tools to conduct their work. A land survey is usually used for legal purposes, creating accurate maps, or during real estate deals. A land surveyor in Las Cruces can help settle disputes and help with traffic accidents as well. They also provide valuable info for breaking land into blocks and parks.
A Construction Survey in Las Cruces
A construction survey provides valuable info for builders and engineers in Las Cruces. They will survey a given plot of land to determine the best building practices. They may provide info on the best location for a foundation, drainage, and other info concerning the land that is helpful for erecting buildings.This invaluable information prevents engineers from making costly mistakes. It can also help with wise decision making.  When it comes to highways and freeways they can also provide info about the land and measurements. The construction survey can be especially helpful with large projects that require extra planning.
Contact Us Today
Land-Mark Professional Surveys, Inc. has been providing surveying services to the southwest region for nearly 30 years. If you are looking for reliable, accurate surveys, don't hesitate to contact us. We are extremely familiar with the Las Cruces area and can provide the expert knowledge and skills you are looking for. Whether you need a construction or land survey, we can help. Be sure to call us today. One of our professionals will be happy to answer your questions or set up an appointment.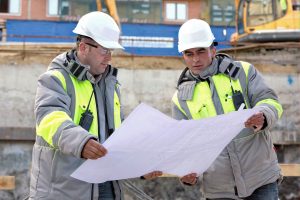 If you are curious about what is involved in construction surveys, hopefully the following information will serve helpful in breaking it down. Clearly the Las Cruces area has been growing in recent decades. This is mainly due to an influx of retirees and government employment. With this increase comes the need to build roadways and new structures capable of withstanding the demands of environmental and human engagement. Our company, Land-Mark Professional Surveying Inc. is comprised of professionals in the land surveying industry, ready to perform the first step in new building plan developments.
Construction Surveys Made Simple
It is important to understand the basics of surveys. Construction surveyors are land surveyors who have specialized training in the field of construction. It is also vital to remember that most construction projects can't start without a survey. The surveys provide invaluable information that you can't be see by simply looking at the land. This type of surveyorship is used to analyze the reference points necessary to guide construction.  These points are then used to establish the best place for new highways, bridges, buildings, pipes etc. to exist. Preliminary construction plans will show various views of the project.
They will include views from above, transparent views and cross-section views. These different views help the construction project remain accurate during every phase. Once the surveyor has conducted the survey thoroughly, developers refer back to it during construction in order to verify correct application. Afterwards, engineers will conduct an "As-Built" survey to ensure the specifications set on the plans match the final outcome.
Professional Land Surveyor Services
The process of construction surveys in Las Cruces  plays a vital role. When it comes to developing an expansive construction project you will definitely need a surveyor. Many individuals rely on this accuracy given their daily interaction with these new roadways or structures. At Land-Mark Professional Surveying Inc., we make it a priority to examine a construction project with the highest level of accuracy and professionalism in the industry. If you would like more information on construction surveys or how to have one performed for your next project, contact us today!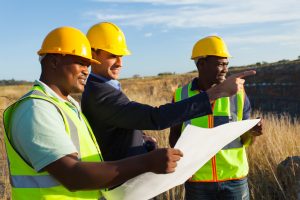 Construction Surveys in Las Cruces, New Mexico is an important part of any subdivision that is in the process of development. Land-Mark Professional Surveying, Inc. is highly trained and experienced in conducting the necessary preliminary steps before construction projects are able to begin. We also know just important it is that these projects are carried out properly. Here are some reasons why construction surveying is so critical to the building industry.
Construction Surveys Begin with Land Inspection
One of the most important aspects of construction surveys in New Mexico, includes taking into account the topographical condition of the land. Before any construction can begin, the contours of the land are analyzed. Here in New Mexico, the land is different than other parts of the nation. Our land can be dry and have a mix of sand in the dirt, which is all taken into consideration when assessing the preliminary foundation. These topographical features also includes where the existing drainage patterns are and how the entire area sits in relation to sea level. This is highly important to the elevations that will be used in the construction process. If this part of the process is not properly conducted, it may result in excessive flooding or weak areas in the foundation that cause problems in the future.
Establishing Proper Boundaries
Of course everyone living in a brand new subdivision wants to know where their property starts and where exactly it ends. This is another function of construction surveys in Las Cruces. Surveying the boundary lines includes understanding exactly where the existing points are on the property, so everyone working on the project knows where to position the new construction.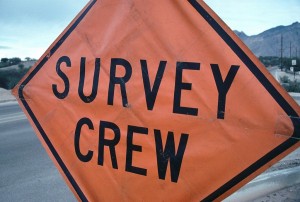 Workers also need to determine where each individual lot sits and that is the job of professionals in the field like Land-Mark Professional Surveying Inc. Lot lines need to be carefully established in relation to the schools and other municipal buildings that are planned for the area. For more information, contact us today!