Why the American Land Title Association Created the Survey
When you see the finished product after ordering an ALTA survey in Odessa, you might wonder about the reasons and the history behind the profession. Landmark Professional Surveying has been in business for years and they understand every aspect of the industry including the survey's history and why they are needed.
However, the average person might be surprised to find out the history of surveying goes back further than expected. As far back as 1400 B.C., the ancient Egyptians used a system of dividing land so it could be properly taxed. Around 120 B.C., the Greeks developed a system of geometry that was used in dividing land parcels. The Greeks built their system-build upon the work their Egyptians cousins did before them.
Modern ALTA survey Odessa
The modern ALTA survey in Odessa has its background in some of these ancient systems. In fact, the American Land Title Association created the modern survey for some of the same reasons ancient civilizations used them for. The division of land for taxation purposes are just a few of the cornerstones of the modern survey as we know it today.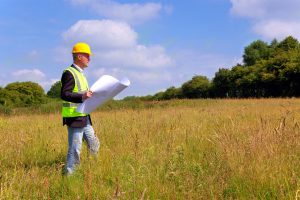 Landmark Professional Surveying was created in 1991 and has since become one of the biggest land surveying companies in El Paso and surrounding areas. They have an expert staff of highly qualified individuals who understand all of the latest modernization in the ALTA survey. If you take just a few minutes to look at their website, you'll see the various projects they have successfully completed.
The American Land Title Association created the survey so the modern world would be divided into proper parcels for taxation and construction purposes. It's interesting to note that these modern surveys have a historical background that reaches back into the ancient past. Contact Landmark Professional Surveying to find out more.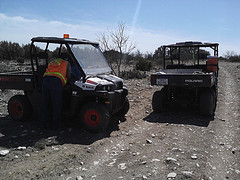 When you are expanding a university's campus in El Paso, there are some key factors you should be aware of for successful land planning and development. One of the most important elements in any building expansion is making sure you first understand the parameters and boundaries of the property. Conducting a thorough research of the property during the initial stage will guide all further building plans and budget costs involved.
Qualities of a Trustworthy Survey Company
A survey company is indispensable but many people on the university committee dealing with expansion might not understand what they need to look for in one of these professional firms. Like many other organizations, finding the best surveying firm means choosing one with membership in the right professional organizations, like the Registered Professional Land Surveyors in Texas. The staff needs to be qualified and competent as well. It is critical to make sure they have the right licenses to be able to work in a variety of different environments. A trustworthy surveyor, like Land-Mark Professional Surveying Inc. will mention the kind of equipment and software used on their website so you can get a fully rounded view of what to expect on your upcoming university expansion project.
Land Planning Done Right
Finally, it is always good protocol to work with a surveying company that can offer you a portfolio of the projects that they have worked on to better show the extent of their talent. If you are in need of a reliable and trustworthy surveying company for a university expansion project, then Land-Mark Professional Surveying Inc. meets all the above criteria in what is crucial for land planning in El Paso. We are a professional firm that has been in business since 1991, and throughout this time we have created a strong community reputation for detailed success in every project we undertake. Allow us to partner with your vision and create the University expansion you need.
Contact us
today.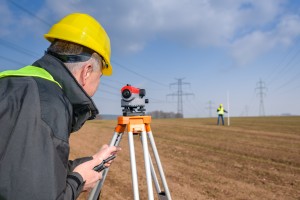 If you are interested in developing a new subdivision in west El Paso, your first step is to partner with an experienced survey company that provides assistance with land development in the city. Landmark Professional Surveying, Inc., can provide you with the assistance you need throughout the process of developing a new subdivision. It is imperative you do your due diligence on any plot of land where you are considering new construction, and this starts with getting comprehensive surveys before you make an offer on a plot of land. You need to ensure the land is able to support the land development that you are looking to do- and a survey company can help you to make that decision.
Why Do You Need a Surveying Company's Help for Land Development?
There are many things you need to know when undertaking land development in El Paso, like what the boundaries are for a given plot of land, what improvements (if any) there have already been to the land, and what easements or encumbrances are found within the land. You need to know if utilities are already on the land, or can be added, and where those utilities are located so you can carve up the land into different plots to develop. You also need to understand the topographical features of the land to make sure the land is well-suited to your desired purposes.
Trust Our Experience and Reliable Services
Landmark Professional Survey offers multiple different types of surveys done by fully-licensed and fully-trained industry professionals. Many individuals and businesses interested in land development in El Paso trust us to do all of their surveying for them because they can work with one company they know will do it all right. We provide our services throughout the Southwest and have been a leading provider of surveying services since 1991.
To learn more about how Landmark Professional Survey can help you get all the information you need to move forward with land development in El Paso, contact us today.