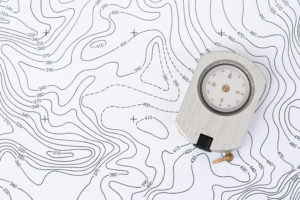 Topographic mapping is at the heart of what we do here at Land-Mark, but often people aren't sure what it means. It may sound pretty complex, but it's actually pretty simple and useful. In this article, we'll briefly discuss what a topographic map is and its uses. 
What Is A Topographic Map? 
A topographic map is simply a highly detailed map that shows the change in elevation between swaths of land or water. Modern topographic maps use contour lines but have used a number of other methods in the past. They usually cover large areas of land, as smaller maps of this type qualify as chorographic maps—though those are often labeled as topographic anyway. 
As can be seen in the picture above, the contour lines on the map are associated with a number that denotes the elevation on that line. The closer the lines are, the more drastic the change in elevation. Topographic maps can be used to show natural and man-made elements. 
The Uses of Topography
Topography has a vast array of uses associated with it. Large-scale architecture, for example, needs topography to determine where and how to build. Hiking may also use these maps, as well as mining, civil engineering, and other geographic activities. 
Topography With Land-Mark Professional Surveying
Need a topographic map of an area or just have questions about the process? Contact Land-Mark today, and get started on your topographic needs!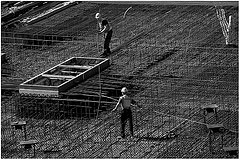 A construction survey in Las Cruces NM is not the same as a land survey. When people want to purchase an acre or two of land, they hire a surveyor to take a land survey so they know all there is to know about the land they want to buy. For a business owner that wants to get another store built, a construction survey is necessary because they are special surveys that have to do with the field of construction. However, these surveys also involve deeper issues that are important especially where a commercial business is concerned.
Construction Surveys Determine Plumbing Pipe Placement
When people see a building or home under construction, the first thing they will see is a lot of piping put all over the ground, and then the foundation is poured. What people may not know is that the placement of those pipes was not just something that was guessed at, but it was actually a construction survey that made it happen due to things like the quality of the ground and to ensure that the soil will support a building. No one wants to risk building something that is at risk from shifting soil or unsteady ground.
Construction Surveys Ensure Projects Don't Interfere With Each Other
A construction survey is more complicated than a regular land survey because the surveyors have to consider many factors. They deal with buildings and need to make sure they are not interfering with anything like a freeway, highway, or other major projects both in the present and future ones as well. They have to ensure that their work lines up exactly right on the piece of land they are dealing with.
When business owners want a construction survey in Las Cruces NM, Land-Mark Professional Surveying, Inc., can take care of them. We have been a leading surveying company in the Southwest for over 20 years, providing reliable survey services and the utmost professionalism. If you need a construction survey in Las Cruces NM or the surrounding areas, contact us today.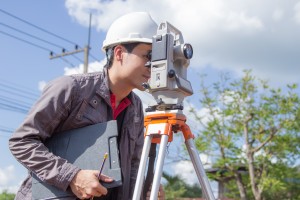 Boundary land surveys are necessary in order to determine the exact dimensions of a land that has been left to someone else. Not only will these kinds of surveys make sure that the parcel of land matches land spelled out in a will, but also find out whether or not the land has been encroached upon, and if the land is subject to any regulations at both the state and local level. There are phases of a boundary land survey that are necessary in order to make sure the rules are followed when performing one of these land surveys.
Research Must Be Done
The first step of land boundary surveys is to make sure that the land surveyor does the proper amount of research into the records involving the parcel of land. A boundary survey can be good for up to 30 years, or if/when whoever owns the land decides to break it up and sell pieces.
The Records of Boundary Construction Must Be Examined
The state of Texas has recorded data on every piece of land in the state. When the dimensions of a particular piece of land are in question, it is the job of the land surveyor to go through these records, and all documentation, to determine the boundaries. This is why it is essential that an accurate boundary survey is done, which is why you need the services of Land-Mark Professional Surveying, Inc.
Check Into All Boundary Construction Information
Land surveyors will begin at the Texas General Land Office, but this is not the only record office they must check over. They must also head on over to the county clerk, the county appraisal district, utility companies, and any other departments that may have any information about the piece of land in question. From all of this information, a land surveyor will create a sketch of the land based on the information that was uncovered.
The Field Work and Final Survey
After all records have been looked at, and a sketch has been created, it is time for some work out in the field. At this time, it is time for an actual survey, and a land surveyor may use the aid of technology such as a GPS device. Once the land has been scanned, and technology has been used to map it out, then a final survey is done, and all lines of the land are located.
When it comes time for a land boundary survey, Land Mark Professional Survey, Inc., is able to handle such survey. Contact our offices today for more information.