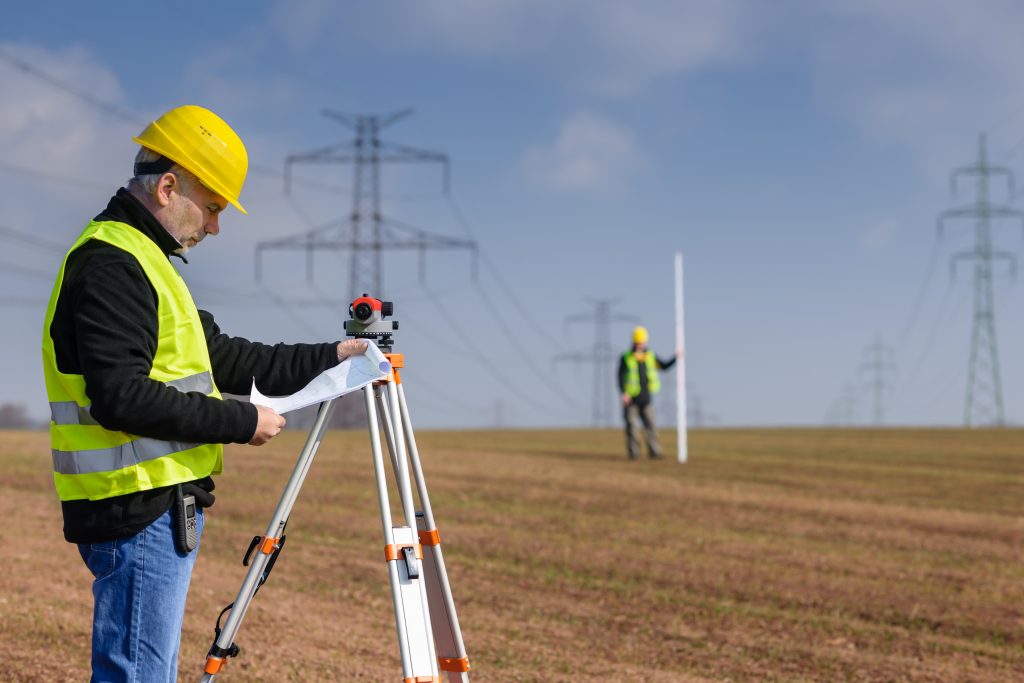 Land surveys are important for builders, construction workers, business owners, and homeowners…but not many people give them much thought, even though they're important for urban development. Luckily, at Land-Mark Professional Surveying, we have information that can serve as a refresher on land surveys and interesting facts about them and what they can do. Read more to find out!
Fact #1: Land Surveys Have a Prominent Presence in History
This shouldn't be a surprise, though, since without them, urban development would be a complete mess. Land surveying can actually be traced back to the ancient Egyptians who began using them for development around 3000 BC. Fast forward a couple thousand years to when the United States became the United States. Did you know that before many of our presidents were elected, including Abraham Lincoln and George Washington, they worked as land surveyors? As you can see, land surveys have served their part throughout history, and they will continue to help us as we, as a society, continue to grow.
Fact #2: Land Surveys Are Always Evolving
The practices George Washington or Abraham Lincoln used for land surveying are different than the practices we use today. In fact, land surveying methods differ based on geography, urbanism, and technology. Nowadays, we are able to produce 3D models of land surveys and use computers and other forms of technology to get the job done–probably making it an easier, but more complex job than it had been in the earlier centuries.
Fact #3: Land Surveys are Important
We can't emphasize this enough. Many people may think "winging it" is okay, but land surveys are important for legal, geographical, and even political reasons. They create boundaries, settle legal disputes, and are often used for determining districts for voting. So if you're looking to build a house, buy a lot for a business, or work in construction, it's important to utilize land surveys and hire a land surveyor to help you get the job done accurately.
Facts About Land Surveys in Odessa
Odessa is a ripe city for land surveying because a lot of it is still in development. In 2013, CNN called Odessa a "boomtown" and so far, it's shown no signs of stopping. Because of this, land surveying in the Odessa area is incredibly important for its sustainability.
Land-Mark Professional Surveying Can Help!
If you need professional land surveying done in the Odessa area, Land-Mark Professional Surveying can help! Call us today for more information.