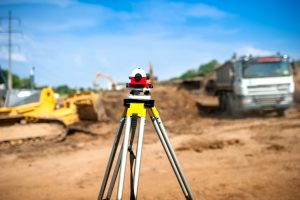 A land surveyor has a wealth of information available and can tell you extensive details about your land. If you are considering doing any developments or making any improvements to land in Las Cruces or surrounding areas, you need to get a surveyor to help you first.  Land-Mark Professional Surveying, Inc. can provide all of the information that you need to be fully informed on the features of the land you own or are considering purchasing. A survey also offers great information for selling land. 
What Can a Land Surveyor Tell You About Your Property
First and foremost, a land surveyor can tell you what the boundaries are on your property. You need to know exactly what plot of land you own in the Las Cruces area so you do not accidentally put any of your improvements onto property that is owned by someone else. Knowing boundaries is essential when land is sold. It' also useful info if there is a dispute over who a given portion of a property belongs to.  A land surveyor can also tell you much more than just where the boundaries are through.
A surveyor can tell you where easements and encumbrances are. You will also find out where the city has placed utility lines, what improvements previous owners made to the property. With certain types of surveys you can also find out what a property's elevation is, and what the topographical features of a property are. All of this is essential because you don't want to end up digging into utility lines, encroaching on easements, or unexpectedly purchasing a house or locating a building in a flood plane. 
A survey for Land Planning
There will always be opportunity for city growth it is just a matter of defining where it is possible to grow.  Sure there might be a lot of available land, however not all of it might be usable land; there's where land planning comes in.  Land planning involves a series of steps and procedures to determine if the land in question is a good fit for the client. You will also find out whether it's a residential, commercial, or municipal client.  The first thing to assert would be the quality and sustainability of the land. To do this, there are a series of surveys that can be done.
Landmark Professional Surveying Inc. offers a wide variety of surveys to provide you with the most accurate and up to date information about the land.  You can purchase topography surveys, boundary surveys, and ALTA surveys (for inherited lands). A surveyor can also conduct land improvement surveys, state land surveys, as well as elevation certificates and right-of-way maps.
Getting Help from a Land Surveyor
Land-Mark Professional Surveying, Inc. is here to help if you need an experienced land surveyor. Las Cruces property owners and those considering purchasing property in the area can contact us any time. We will be happy to schedule a survey to obtain detailed information about a given piece of property.